The Departed, though a remake of the 2002 Hong Kong film 'Infernal Affairs', stands on its own through the brilliant direction of Martin Scorsese and the acting talents of Leonardo DiCaprio, Matt Damon, Jack Nicholson, and Mark Wahlberg. Released in 2006, The Departed is still considered to be one of Martin Scorsese's greatest films.
The plot of the movie can be briefly described as Irish-American gangster Frank Costello (Jack Nicholson) planting a mole – Colin Sullivan (Matt Damon) in the Massachusetts State Police; the police at the same time plant their undercover police trooper William Costigan (Leonardo DiCaprio) in Costello's mob. The rest of the plot covers betrayal and a cat/mouse game played by both Sullivan and Costigan, to try and sniff each other out.
The Departed engages the viewer right until the end and develops each character in such a manner that we feel connected to these. Some don't view William Costigan too favourably for starting an affair with Colin Sullivan's fiancee; others hate Colin Sullivan for being a traitor to his fellow police officers and being responsible for the death of Captain Queenan. Mark Wahlberg's character as Staff Sergeant Dignam, was appreciated for his blunt honesty and lack of tact. Jack Nicholson as Frank Costello was reviled and applauded for his acts during the movie.
But in this post, we are not going to review the movie – it's been 14 years. If you haven't seen the movie yet, then you probably aren't a huge fan of the genre. We are going to investigate the psychology of a rat – a traitor or a search for one which is a major theme in this movie. When we look at a rat, our first reaction is revulsion – atleast for the most part. We identify it as an indicator of something being wrong in our house or neighborhood – a lack of cleanliness or something dirty somewhere.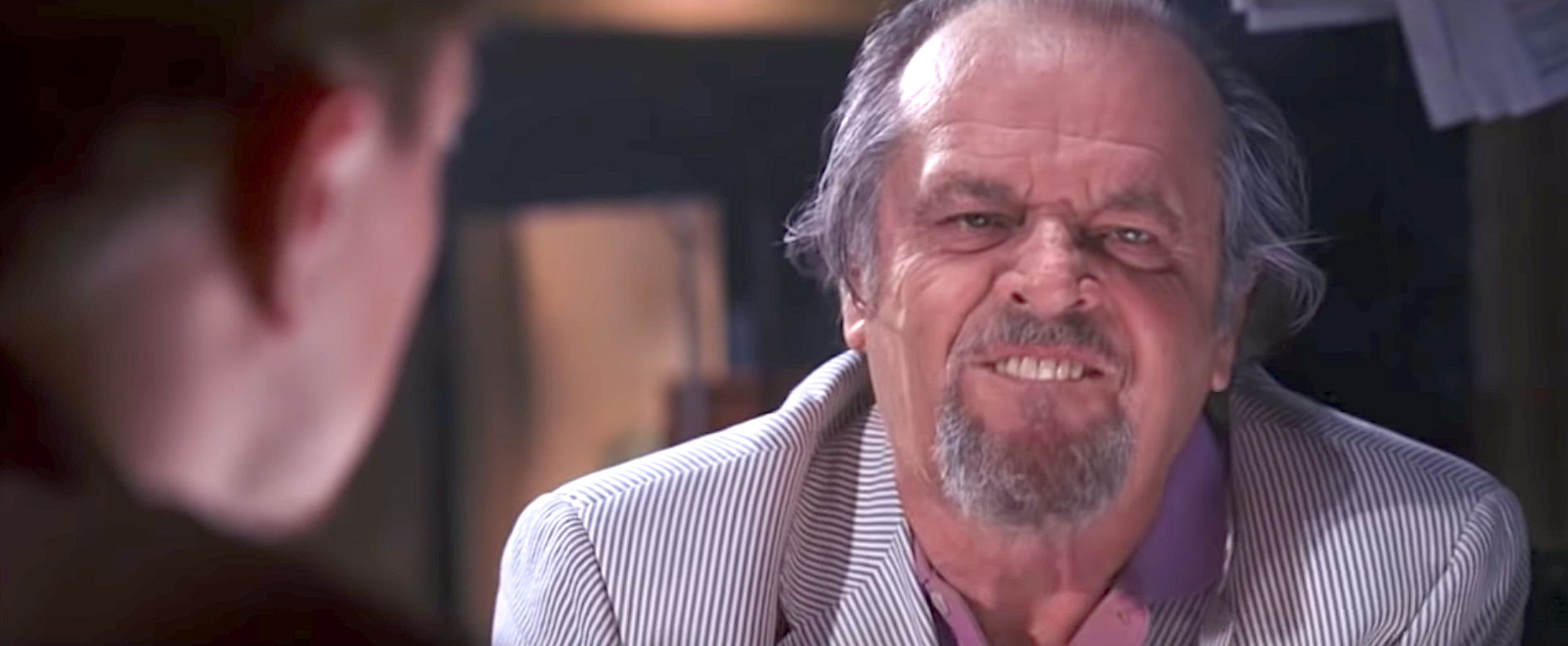 A traitor invokes the same feelings within us – he is a rat – dirty, unclean and spreading diseases (now a traitor isn't literally spreading diseases but if diseases kill or harm us, the traitor's actions do the same and he becomes the equivalent of a disease carrying rat). Rat and a traitor have become synonymous even though, I am sure most rats wouldn't really betray their fellow rats for an extra piece of cheese.
So why does someone become a rat – deliberately betray their fellow man? Most of the time the answer is simple – GAIN.
Mark Sullivan in the movie became a rat as he saw himself progressing faster than his troopers, by aiding Frank Costello. Financially as well, Costello's cash for information, helped Sullivan succeed. He justified it as if I get rich and do no great harm to the society, what's the harm in aiding Costello. Everyone is looking out for themselves, why shouldn't I?
William Costigan became a mole to differentiate himself from his criminal family – to take down a mob boss like Costello. He was convinced by Queenan and Dignam that he would do more damage from the inside than he would from the outside. He justified betraying Frank as Frank is a criminal. He murders and robs people – betraying him is helping society at large, so why shouldn't I?
Another reason for become a "rat", is because you are deeply unhappy. Both Sullivan and Costigan, did not really have happy childhoods. Sullivan's guilt, though deep inside, gnawed at him during his time as a rat and then to live in constant fear of being discovered. Costigan was threatened by death at the hands of Costello's crew, the fear of having his records erased and no one knowing he was a cop once he left undercover work. Both men were disillusioned and no longer had any faith in the system – Sullivan was a cop but didn't believe in the system; Costigan detested the criminal roots from his father's side.
People betray for several complex reasons – these reasons differ from person to person and their personal upbringing – for certain people, they can endure extreme torture or deprivation and yet not rat their comrades – the sense of loyalty and duty entrenched in them from a young age. Others, betray their friends or fellow comrades, even without any threat. History is rife with traitors – personal gain has been the dominating factor to push someone over the edge but it is not the only reason.
When asked if they would betray someone for personal gain, a great majority of the people would say no, even though in an actual situation where they are threatened, they will betray without a second thought? Because to be considered a rat makes a person a social pariah, even though most others in their situation would do the same. Hypocritical but sadly an integral part of who humans are.